Hillsboro Clinic Locations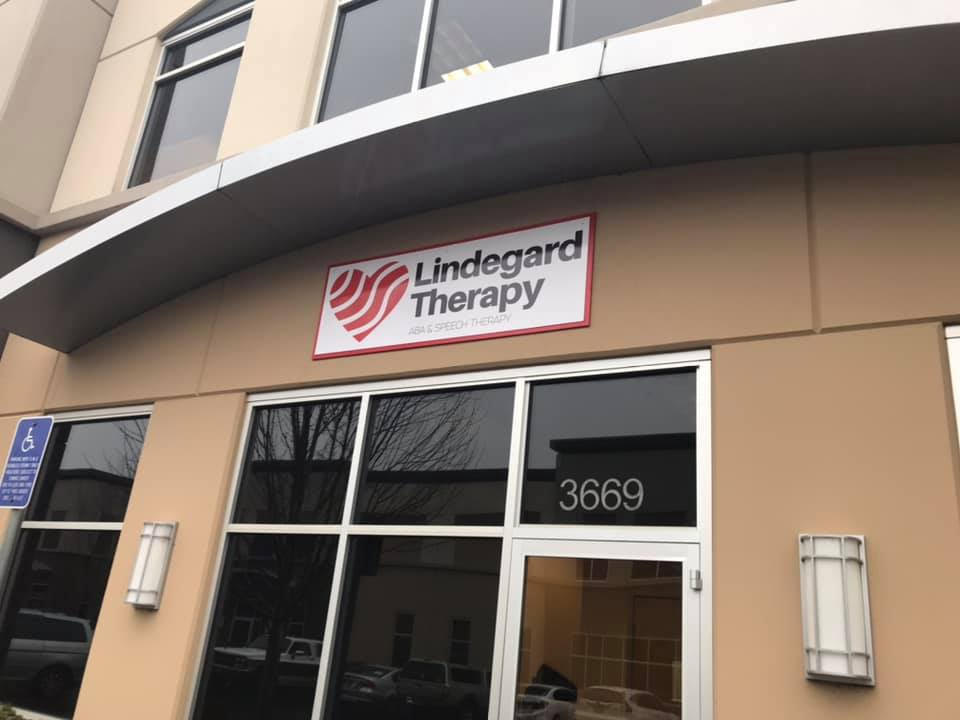 Hillsboro Clinic Staff
At Lindegard Therapy, our technicians are extremely dedicated. Our supervision to technician ratio goes above and beyond board standards and all of our technicians are RBAI certified and go through extensive training prior to working with children.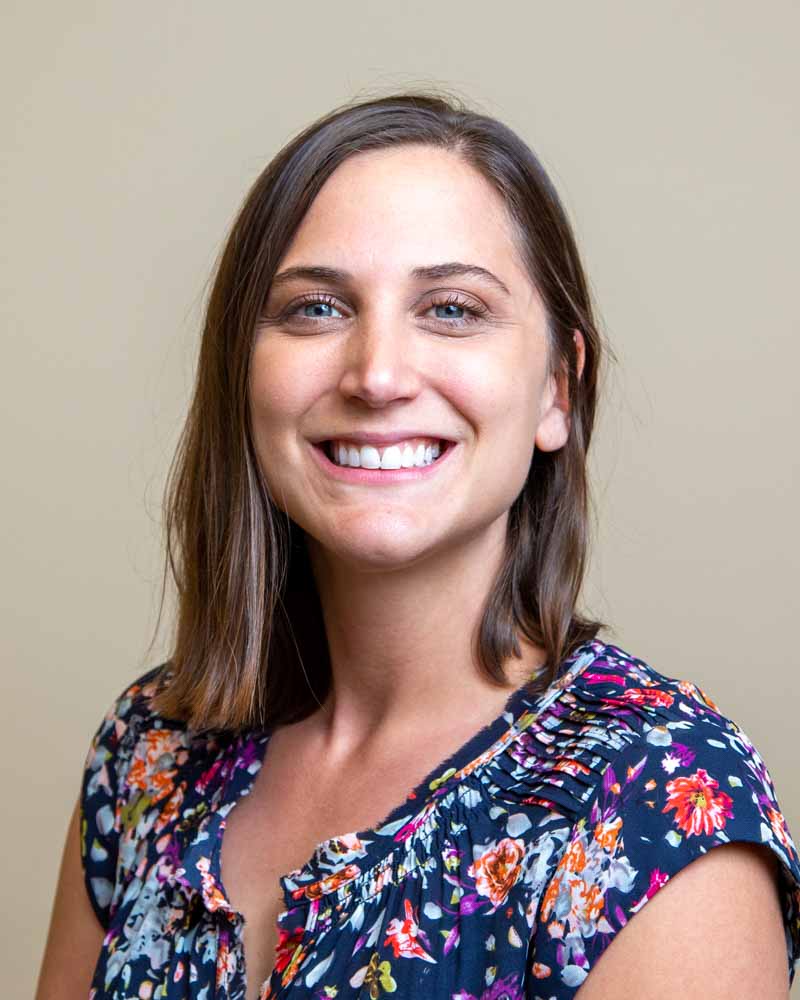 Julia Linden
Co-Founder
M.Ed., BCBA, LBA
Board Certified Behavior Analyst
While working for a small therapy company in Washington, DC Julia discovered an untapped interest in working with children with Autism. Witnessing the results of robust research-based therapies like ABA motivated Julia to pursue a career in the field and in 2013 she went on to earn her M.Ed. in Early Childhood Special Education, from The George Washington University. In 2014, Julia became a Board Certified Behavior Analyst. She has over 10 years of experience working with children with Autism, Developmental Delays, and related Speech and Language Disorders across settings – schools, homes and the community.
Applied Behavior Analysis continues to guide and inform Julia's commitment to providing comprehensive, research-based therapy programs to children with ASD. At Lindegard Therapy, Julia focuses on helping children who have behavioral difficulties, learn to be more independent through becoming toilet trained, eating a larger variety of foods and sleeping through the night.
In her spare time, Julia enjoys spending time with her 2 Labradors – Gunner & Lady Bird exploring the Pacific NW!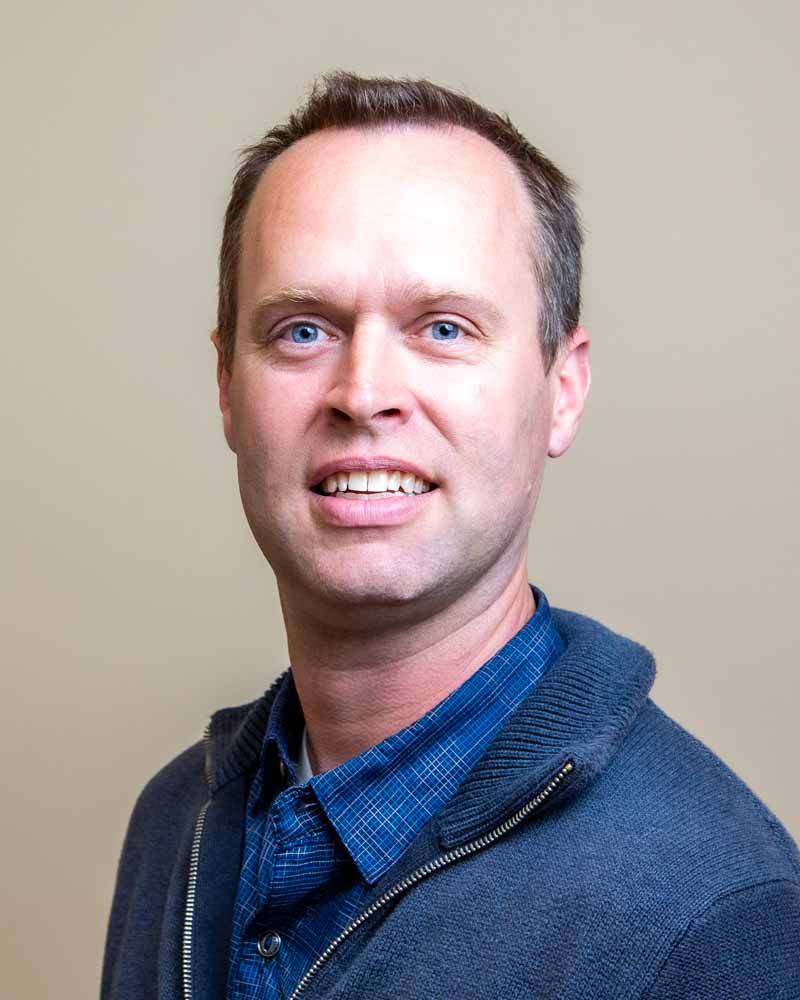 David Garder
Co-Founder
M.S., CCC-SLP, M.Ed., BCBA, LBA
S

peech Language Pathologist and Board Certified Behavior Analyst
David's love of language inspired him to earn a B.A. in linguistics from SUNY, Albany in 2003. During his undergraduate studies, he became familiar with different theoretical frameworks that examine the universal structure of language. He wanted to apply this knowledge in a practical and meaningful way, so he gravitated to the field of Speech Language Pathology. In 2009 he earned an M.S. in Communicative Sciences and Disorders from California State University East Bay and has been treating children with speech and language disorders since. In 2018, David earned an M.Ed. in Applied Behavior Analysis from Arizona State University.
David specializes in helping young children with autism who have Apraxia of Speech learn to start making sounds and use words to get their wants and needs met. David combines principles of Linguistics, Speech Therapy, and Applied Behavior Analysis to help address speech needs in young children with autism.
When David is not working with kids, he enjoys fly fishing, white water kayaking and hiking.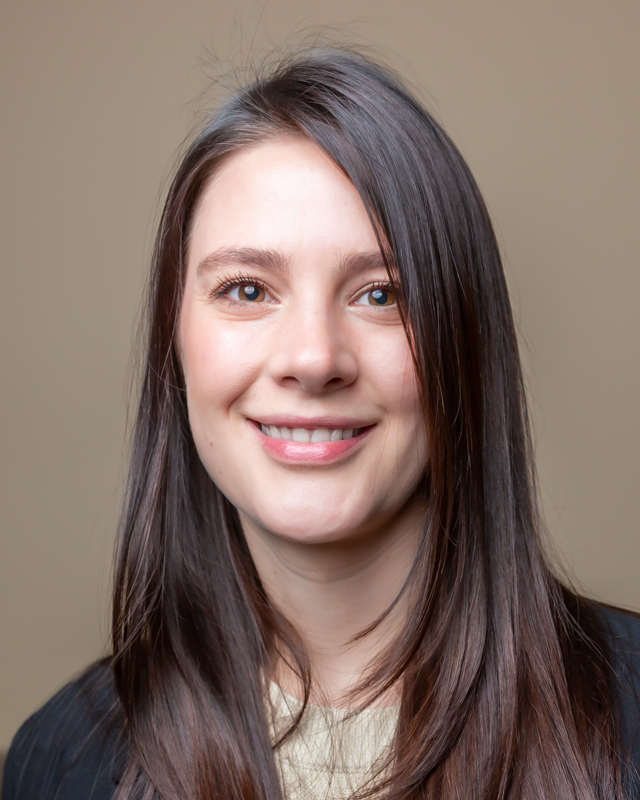 Amy Tondreau
Clinical Supervisor
M.S., BCBA, LBA
Board Certified Behavior Analyst
Amy earned her BA in Psychology and Philosophy from the University of California, Santa Barbara, in 2010. After graduating, she began working as a behavior technician and found a passion for supporting individuals in developing language, social and self-advocacy skills. In 2015 she moved to Oregon and her love for the science of behavior prompted her to earn her Masters of Arts in Professional Behavior Analysis at the Florida Institute of Technology.
Over the years, Amy has gained experience across a variety of settings and clients. She prefers working in early intervention and supporting clients and their families in building foundational skills that support communication using verbal behavior, social skills and promoting community access. In addition to supporting clients, Amy enjoys supporting staff skill development and providing mentorship. In her spare time, Amy loves exploring the outdoors, all things true crime, and perfecting her chocolate chip cookie recipe.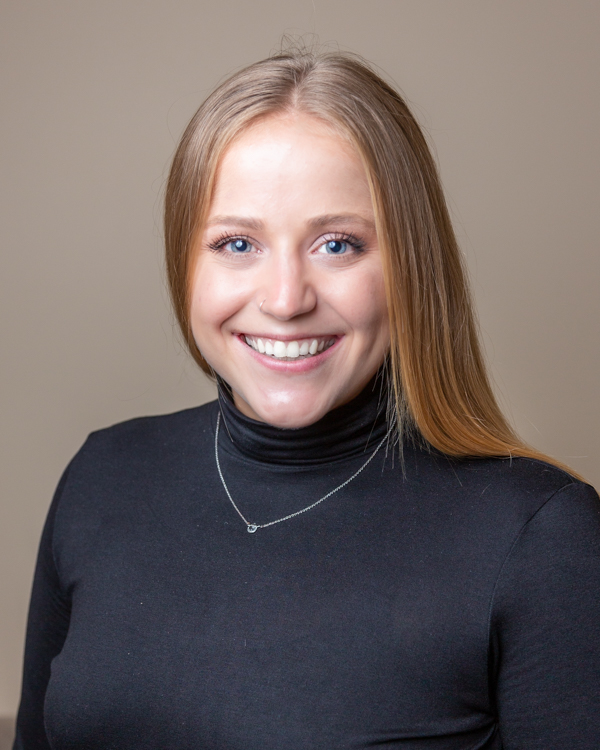 Sarah Cabala
Direct Supervisor
M.S., BCBA, LBA
Board Certified Behavior Analyst
Sarah has always been motivated to help people. Throughout high school and college Sarah coached gymnastics at local gyms as well as for the Special Olympics. In 2018, Sarah graduated from Michigan State University with a Bachelor of Science in Kinesiology. Upon graduating, Sarah began to learn more about ABA at The Great Lakes Center for Autism Treatment and Research in Kalamazoo, MI. In March of 2020, Sarah packed up and moved across country to Portland where she plans to pursue a Masters in ABA. Sarah is excited to continue her journey with the Lindegard Team!
In her free time Sarah enjoys hiking and exploring the beautiful Pacific Northwest, traveling, and spending time with friends.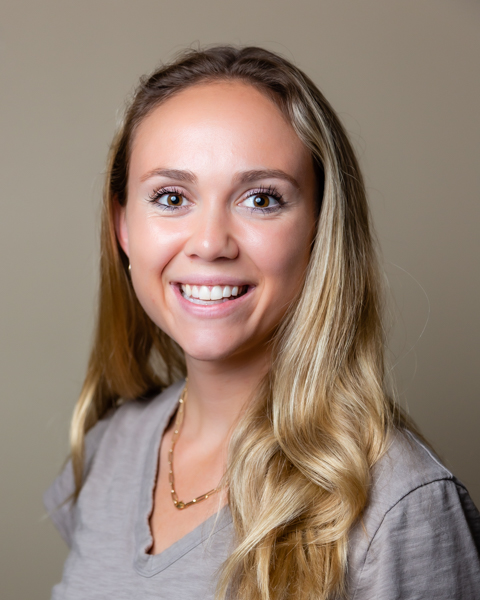 Jewels Biro
M.A., RBAI
Clinical Fellow
From the beginning Jewels has always known that she had a passion for helping people and enjoyed working with kids. Jewels earned her BA in Behavioral Neuroscience from the University of San Diego. She discovered the wonderful world of ABA ABA while interning at an Autism therapy clinic in college. After graduating college, she jumped in head-first and became an RBT, working for an early intervention autism clinic in the California Bay area. Jewels decided to make the move up to Oregon to start working at another children's' Autism clinic and begin earning her Master's degree in ABA from Ball State University. She has previously worked with children ages 2-9, both in-clinic and in-home. In May of 2022, Jewels graduated from Ball State University earning her Masters' in Applied Behavioral Analysis with an emphasis in Autism. Jewels plans to sit for her BCBA exam in Spring of 2023, continuing to work with families and young children.
In her free time Jewels enjoys traveling, exploring the Pacific Northwest with her dog Lucy and partner, staying active with friends and spending quality time with family.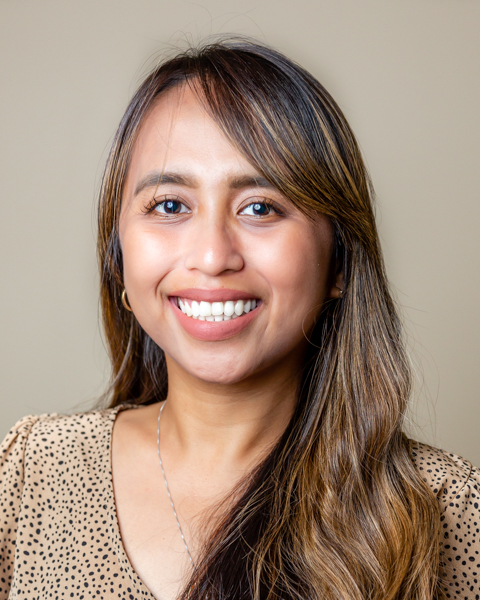 Jeany Cabanilla
B.S., RBAI
Clinical Fellow
Jeany has always been interested in human behavior and loves being around kids. She discovered her passion when she was studying at the University of the Philippines, where she majored in Family Life and Child Development. In 2013, she moved to U.S. and continued her studies at the University of Washington where she earned her bachelor's degree in Early Childhood and Family Studies. She began working as an Assistant Teacher at Touchstone Preschool in Oregon and in 2019 she became a Registered Behavior Analysis Interventionist for another ABA Therapy clinic. Jeany is planning to expand her studies in either Applied Behavior Analysis or Occupational Therapy.
In her spare time, she likes to work out, bake pastries, make candles, and spend time with her sister and friends.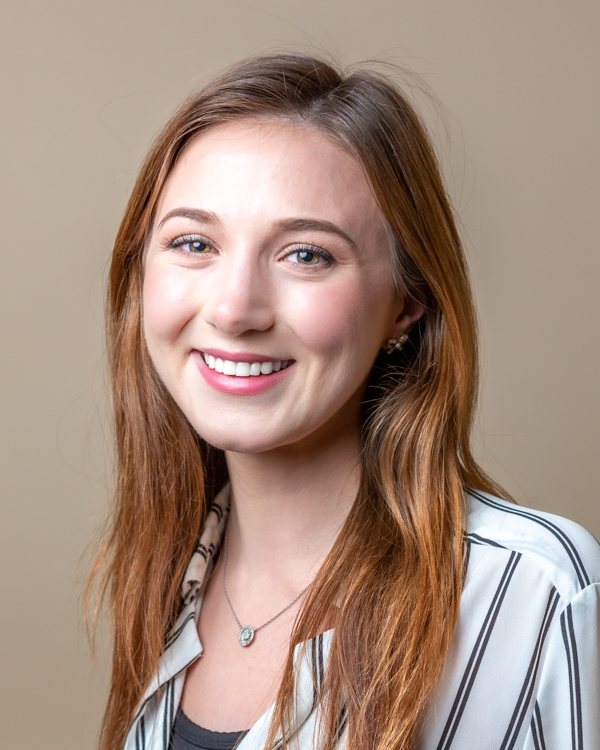 Jennifer Sanche
B.A., RBAI
Clinical Fellow
After finding herself
constantly fascinated by human behavior especially in child development,
Jenny obtained her Bachelor's degree from the University of Alberta with a major in psychology. She began her academic journey
researching and applying evidence-based interventions for children with developmental disabilities within the classroom environment. Jenny has honed her skills
working in a variety of inclusive and special education classrooms for 2 years, discovering her passion in supporting children's functional learning, life skills and communication needs. Jenny joined the team at Lindegard in 2020 and is pursuing a masters in Applied Behavior Analysis.
In her spare time Jenny loves art, training and hiking with her Australian Shepard, Finley, and continuously exploring the pacific northwest in all its natural beauty.
Hannah
Waardenburg
B.S., RBAI
Clinical Fellow
Hannah discovered her passion for teaching during her undergraduate studies at Oregon State University, when she worked as an RBAI providing ABA services to children in preschools and homes. In 2020, she furthered her experience as a mental health technician, working on a multi-disciplinary team at a children's subacute psychiatric center. While Hannah pursues her master's degree in special education, she looks forward to applying her experience and values to create safe environments where children can express themselves while learning meaningful skills. After earning her master's degree from Portland State University, she plans to sit for the BCBA exam and continue her career helping children and their families.
In her free time, Hannah enjoys nature through gardening and spending time with her family.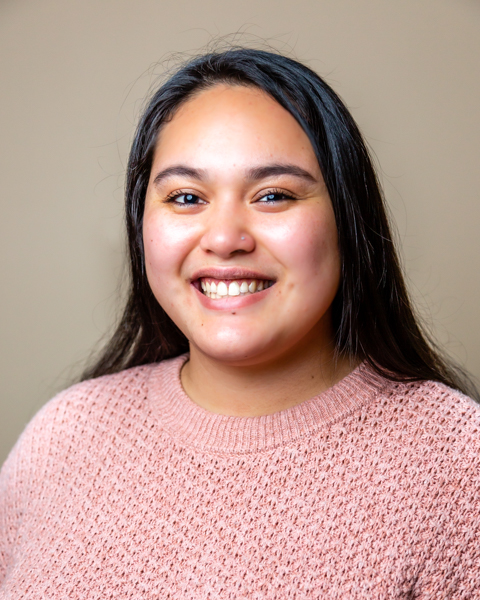 Kumulani Kaai
B.S., RBAI
Onboarding & Human Resource Specialist
For as long as she can remember, Kumulani has always been fascinated by human behavior. Her love for working with children came from growing up in a large family and always being surrounded by the younger generation. In 2020, She earned her B.A. in Communication Studies along with a minor in Sociology as well as a certificate in Educational Studies, from the University of Hawaii at Hilo. she has had the opportunity to work with elementary, middle, and high school students in the Special Education department at local public schools in Hawaii. After graduating, Kumu moved to Oregon with plans to continue her education in Applied Behavior Analysis. Prior to working for Lindegard Therapy, Kumu gained previous experience providing home-based ABA throughout the Portland metro area.
In her spare time, Kumu loves watching new movies, spending time with loved ones and being as close to the ocean as possible!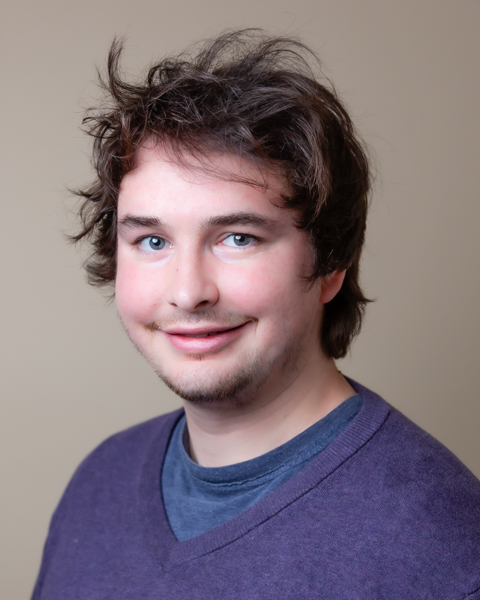 Daniel Blessinger
B.S., RBAI
Behavior Interventionist
Daniel graduated from Oregon Institute of Technology in 2021 with a degree in psychology, where his path towards a career as a therapist began. Daniel was a valuable member of the men's soccer team in college, where he honed his leadership skills and developed a strong work ethic through teamwork.
It was during his time at college that Daniel discovered his calling for working with children on the autism spectrum. He spent time as a shadow at a behavioral clinic, where he witnessed firsthand the positive impacts that therapy can have on individuals and their families.
Daniel's commitment to his work is matched only by his commitment to his hobbies. In his free time, he can often be found playing soccer with friends, honing his chess skills, or even playing violin for his own enjoyment. His dedication to all of these pursuits is a testament to his disciplined personality and his willingness to consistently improve his skills.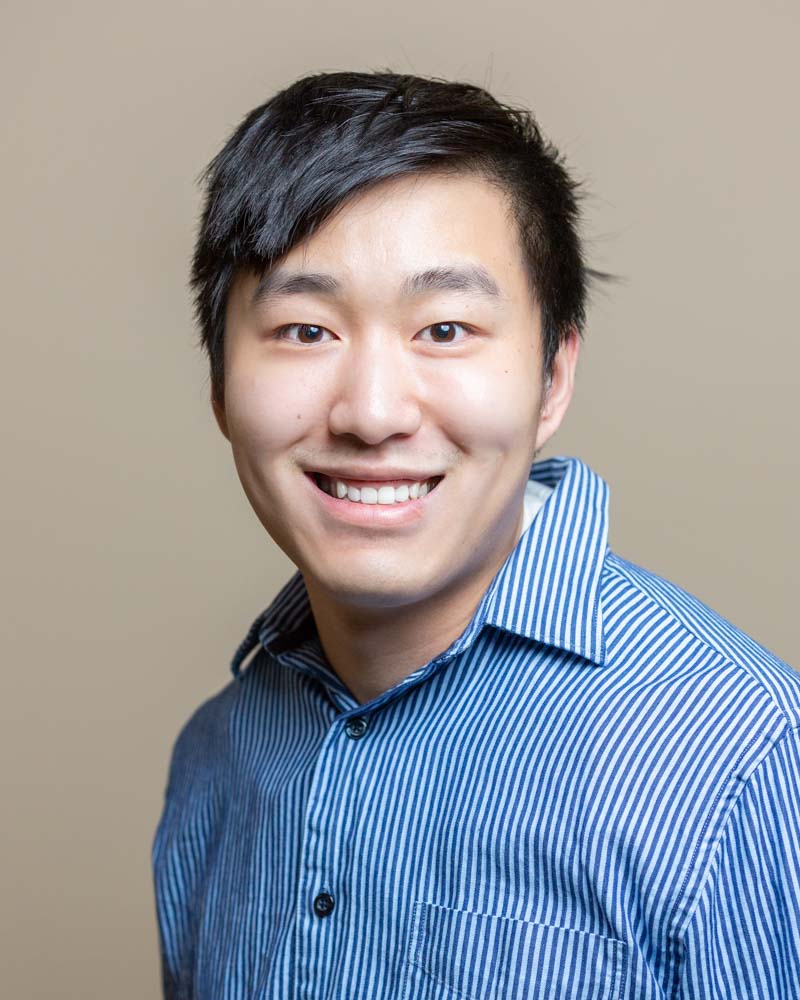 Raymond Chen
B.S., RBAI
Behavior Interventionist
Raymond obtained his Bachelor's degree from University of Oregon where he majored in psychology with an emphasis in child development and a minor in computer science. Prior to joining Lindegard Therapy he worked as a Behavior Technician in homes for a company in Portland, Oregon where he discovered his interest and passion in working with children with ASD.
Raymond was recently accepted into the ABA Masters program at SE Missouri State University.
In his off time, Raymond enjoys working out, traveling, and trying out new foods.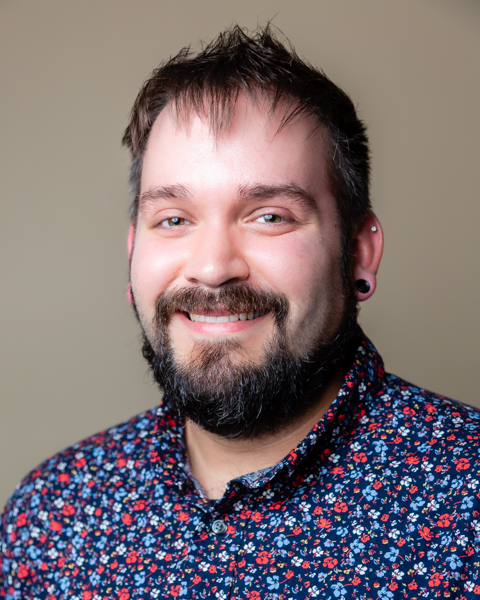 Nicholas DiNaris
B.S., RBAI
Behavior Interventionist
Nick is an Oregon transplant from Indianapolis, IN. After graduating with his Bachelor's Degree in Computer Graphics Technology and working 2 years in a related field, Nick quickly discovered his passion was elsewhere. Nick began his journey in working with children as a Family Case Manager at the Department of Child Services in Indiana. Nick realized that although his work was making a positive impact in children's lives, he wanted to work more directly in teaching children skills. Nick swiftly fell in love with the science of ABA, and has been working in the field since 2017. Nick has a vast amount of experience working with a variety of clients ranging in age and diagnosis.
In his free time, Nick enjoys gardening, the outdoors, digital illustration, reading and gaming.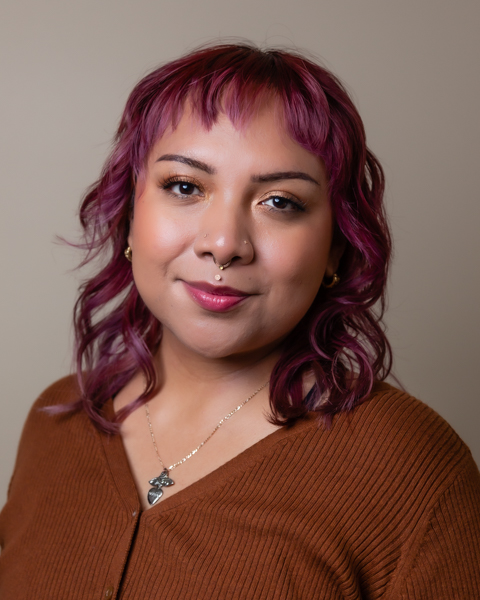 Michele Leon
B.S., RBAI
Behavior Interventionist
Michele graduated from Portland State with a bachelors degree in Psychology and a certification in Chicano/Latino Studies. While in college Michele took part in a student group were she held various conferences for students and advocated for her community. She also visited middle and elementary schools to mentor kids. She realized how much she enjoyed helping others and decided after college that she wanted to work with kids. She stumbled upon her first ABA position right before graduation and has been in the field for over 4 years now.
When she's not working you can find Michele at a show rockin' out to her favorite bands. Michele also enjoys getting creative with all types of mediums such as painting, crocheting and beading. She also enjoys spending time with her family and friends and trying new food and coffee around the Portland area.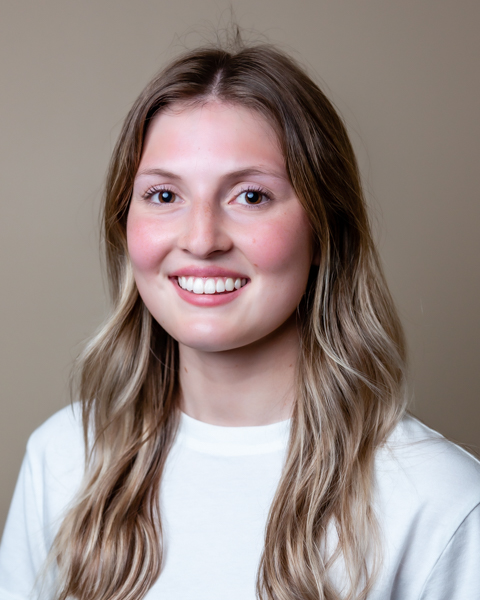 Francesca Raimondo
B.S., RBAI
Behavior Interventionist
Cessa has always been passionate about empowering children to reach their full potential and making a positive impact in their lives. She graduated from the University of Oregon in 2022 with a B.S. in psychology and a minor in disability studies. Her love for working with children has developed over her years through nannying, supporting the growth of children at Relief Nursery, and volunteering in schools to promote social inclusivity. After graduation, Cessa jumped straight into working in the ABA field and has not looked back. She has loved witnessing the progress and achievements of children and is excited to move forward by pursuing a master's degree in ABA or a related field soon.
In her free time, Cessa enjoys exploring new restaurants around Portland, being active outdoors, and spending quality time with friends and family.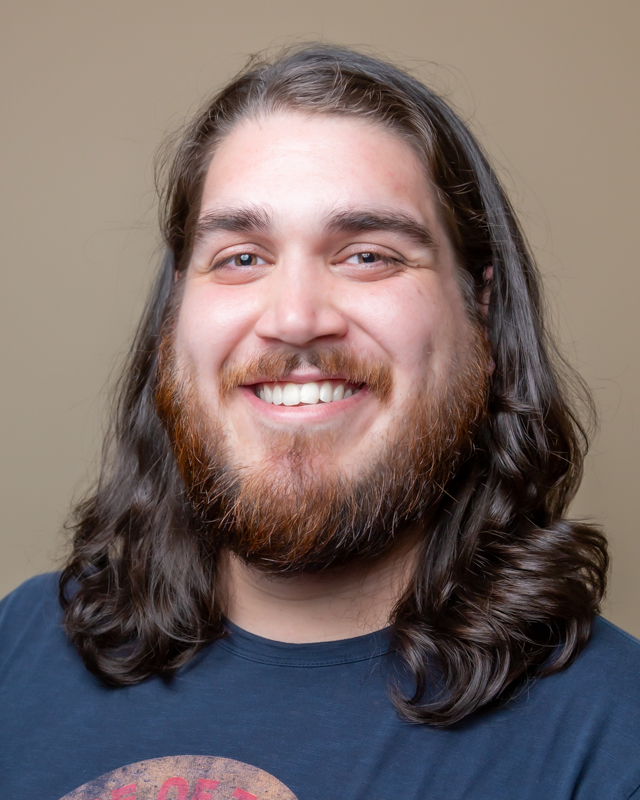 Joseph Reames
B.S., RBAI
Behavior Interventionist
Joseph Reames grew up in Dallas, TX. His passion for the development of young minds started by teaching sports skills classes to toddlers while in high school. After obtaining his BA in sociology with a minor in ABA from the University of Kansas in 2015, Joseph moved back to Dallas and began teaching in classrooms as a lead, for children ages 2-6. In 2020, Joseph began working in the field of ABA. After gaining a year of experience providing ABA Therapy in both clinic and home settings, Joseph decided to pack up and move to Oregon in 2021.
Joseph feels honored to be working with and advocating for those within the ASD community. When Joseph isn't working, he loves to go hiking, take beach trips and enjoy all the wonderful activities the pacific northwest has to offer.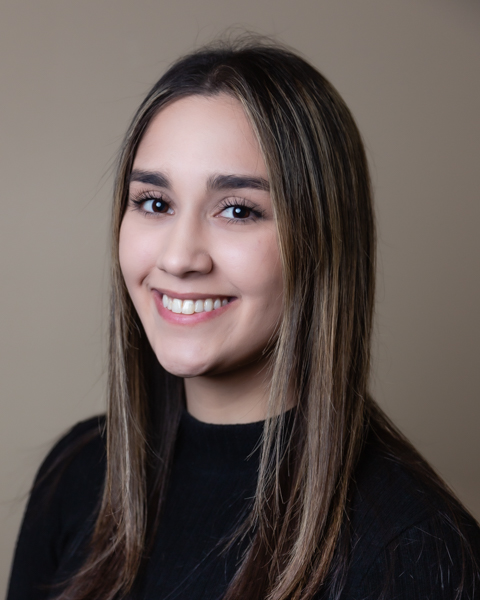 Alexa Roberts
B.S., RBAI
Behavior Interventionist
Alexa was born and raised in Oregon. In 2021, she graduated from the University of Oregon with a Bachelor of Science in Psychology with an emphasis in child development.
Prior to joining Lindegard Therapy, Alexa spent some time traveling and had the opportunity to work as a nanny, which relit her love for working with kids. She discovered the world of ABA and thought it would be a great way to help others and get started in the industry. She considers it an honor to be able to help children in the ASD community reach their full potential.
In her free time, Alexa enjoys exploring new places, spending quality time with friends, and cuddling with her pup.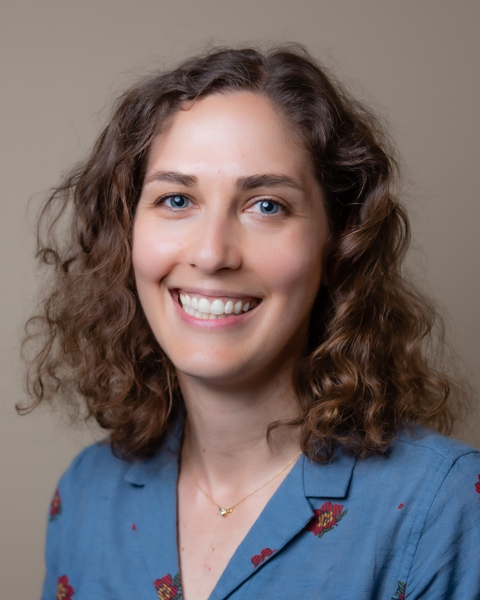 Emily Wiessner
B.S., RBAI
Behavior Interventionist
Emily is a Minnesota native who moved to Oregon in 2019 after living in Boston & New York. Her career prior to Lindegard was working in administrative positions for mostly nonprofit organizations. Emily has always had an innate desire to help people, so she decided to switch her career focus after learning about ABA therapy. She feels truly lucky to come and work with the kids at Lindegard every day. Her goal is to continue her education in ABA.
In her free time, she enjoys staying active doing yoga, hiking, berry picking, and camping with her husband and miniature schnauzer, Forrest.
Schedule Your Appointment
Or Call (503) 927-1179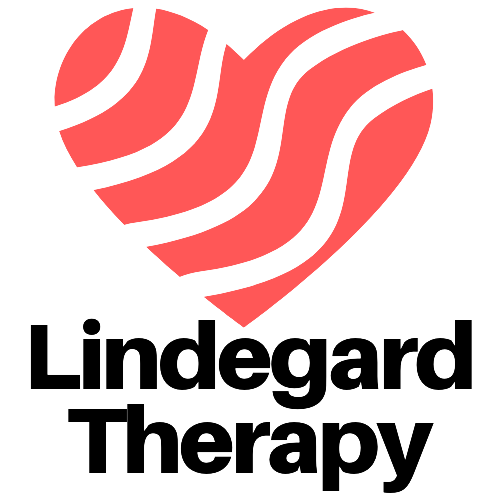 Schedule Your free consultation below